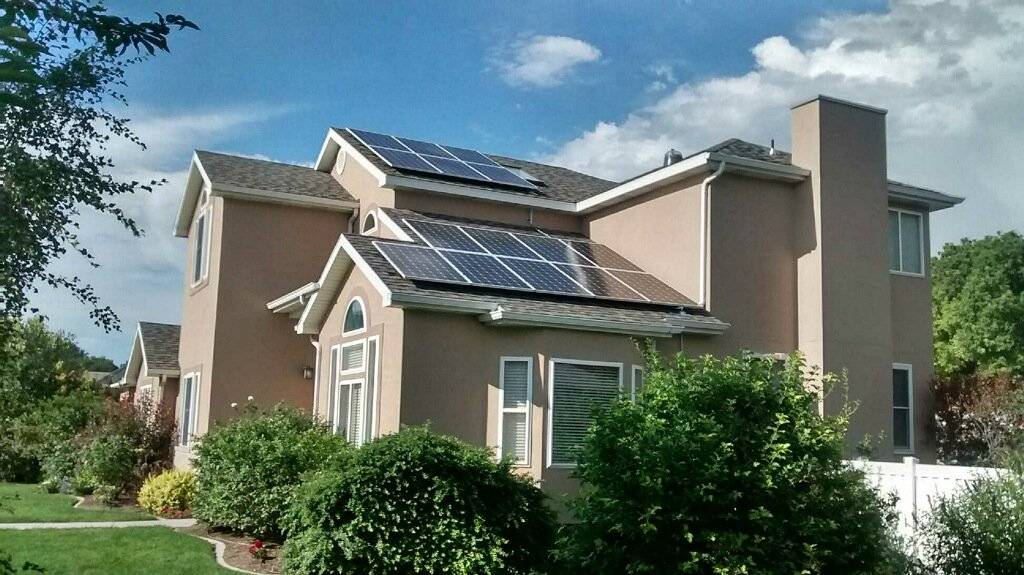 If you're in the market for a new home, you may come across options with solar panels already installed. It is important to understand the unique aspects of buying a solar-equipped home so you can enjoy the benefits of solar energy without having to go through the installation process.
What to expect when buying a house with solar
Solar energy has financial benefits that will save almost all homeowners money, even if you're not the original owner. There are a few factors to consider before entering an agreement to buy a house with solar panels, and they depend on the type of solar panel installation.
You might encounter several different solar home scenarios when home shopping: fully-owned solar panels, leased solar panels, and solar panels purchased with a solar loan.
Buying a house with fully-owned solar panels
The ideal situation when you're looking at buying a home with solar is for the panels to be owned by the current homeowner. Panels that are purchased up front are owned entirely by the homeowner, which means that they don't come with any strings attached.
Buying a house with solar panels in a lease/PPA
If the house you are interested in has a leased solar system, it means that the current homeowner sends a monthly payment to the company that installed the panels. Before you buy, you'll want to find out more information about the lease terms. It is always a good idea to review the original lease contract to understand the deal.
Here are some general questions you should look to have answered by the lease contract and previous property owner:
What are the monthly fees? A solar lease is usually paid monthly, and when you take over a lease from a previous homeowner you gain responsibilities for those payments.
Are the payments escalating? Monthly solar lease rates often increase each year, and it is important to know if the payments you are taking on will change during the length of the lease.
What is the lease term? Solar leases usually last for 20 years, but that number isn't standard everywhere. Depending on how far into the lease you are when you purchase the property, your liability timeline and cost will vary.
Additionally, before you decide to purchase a home with a leased system, you will want to look at your own financial situation. Because leases can raise your debt-to-income ratio, there's a chance that qualifying for a home mortgage may be more difficult with an acquired solar lease.
If you are satisfied with the lease terms and are comfortable assuming responsibility for them, the company issuing the lease can easily transfer it to your name once they confirm that you meet their qualifications. If you are set on a house with leased panels but the lease terms are not a liability you are willing to take on, you can negotiate with the previous homeowner to see if they will compensate you or pay off the remainder of the lease.
Buying a house with solar panels financed through a solar loan
If a homeowner installs solar with a loan, it will always remain their liability, even if the property is sold. As a result, if you're looking to buy a home and the previous owner installed solar panels through a loan, you don't need to worry about any additional payments or contracts.
As a homebuyer, the asking price for your new property may reflect the loans held by the previous owner. In most cases, that means the price of the home also factors in the cost of the installed solar panel system – a fair price to pay for the long-term benefits solar provides.
Buying a house with C-PACE financed solar panels
Unlike other solar loans, a C-PACE loan is attached to a property, not to the person who took out the loan. The payments are made through your property taxes. When you purchase a home with C-PACE financed solar panels, the payments become your responsibility. If the home you choose has C-PACE financing attached to it, you should financing terms before you purchase, and you may want to talk to the financing company.
Taking on C-PACE payments as a new homeowner may seem unattractive, but the electricity costs you will save starting the day you move in far outweigh the additional assessed value added to your property taxes. Even if you're responsible for the remainder of a C-PACE loan, you'll still see a net financial benefit.
Both homeowners and potential homebuyers can benefit from solar energy
Solar is a great investment for your home, and purchasing a new property with solar already installed is a surefire way to save money in the long run. It is always crucial to review any contracts (lease terms, C-PACE agreements, etc.) before deciding to purchase a solar-equipped home.
If you are interested in installing solar on your home, give us a call at 801-590-9906 for a FREE quote